Book Adelaide Allsorts
Let Us Entertain You!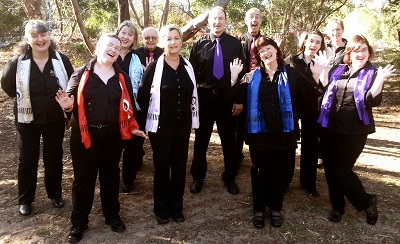 We are available to perform at -
Retirement Villages
Local markets
Residential Care Centres
Local shows
Sporting Clubs
Charity Events
Service Clubs
Weddings
Anniversaries
Birthday parties
Corporate Functions
Contact
Sarah Bradley: 0434 930 626,
if you would like a quote for your next function.
Search the site

Looking for someone to sing with? If you can hold a tune and fancy the chalenge of singing Accapella in for part close harmony, why not try out for The Adelaide Allsorts?